Phytobean launches on-line sale of Agro-products harvestedfrom local farms in Korea. Phytobean select the best crops of Korea and deliver to you by express mail.
Rice
Tomato – May to June
Apple – Oct to February
Flower
Tofu
Sesame oil
Perilla oil
Cereals
Beans
Soy bean
Sweet Potato
Choose items and send an email (phytobean1@gmail.com) with your postal address.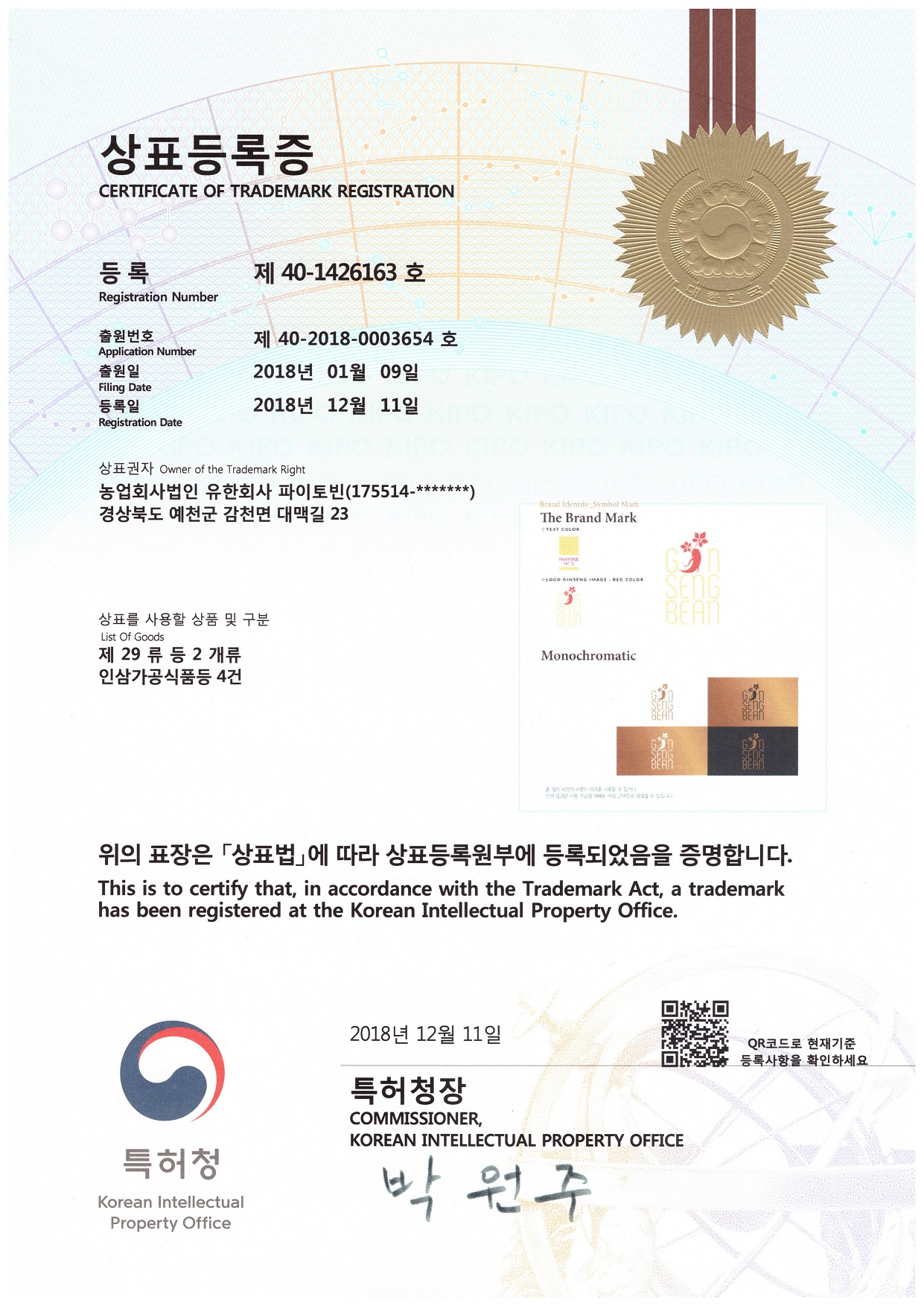 Phytobean registered trade mark to Korean Intellectual Peroperty Office.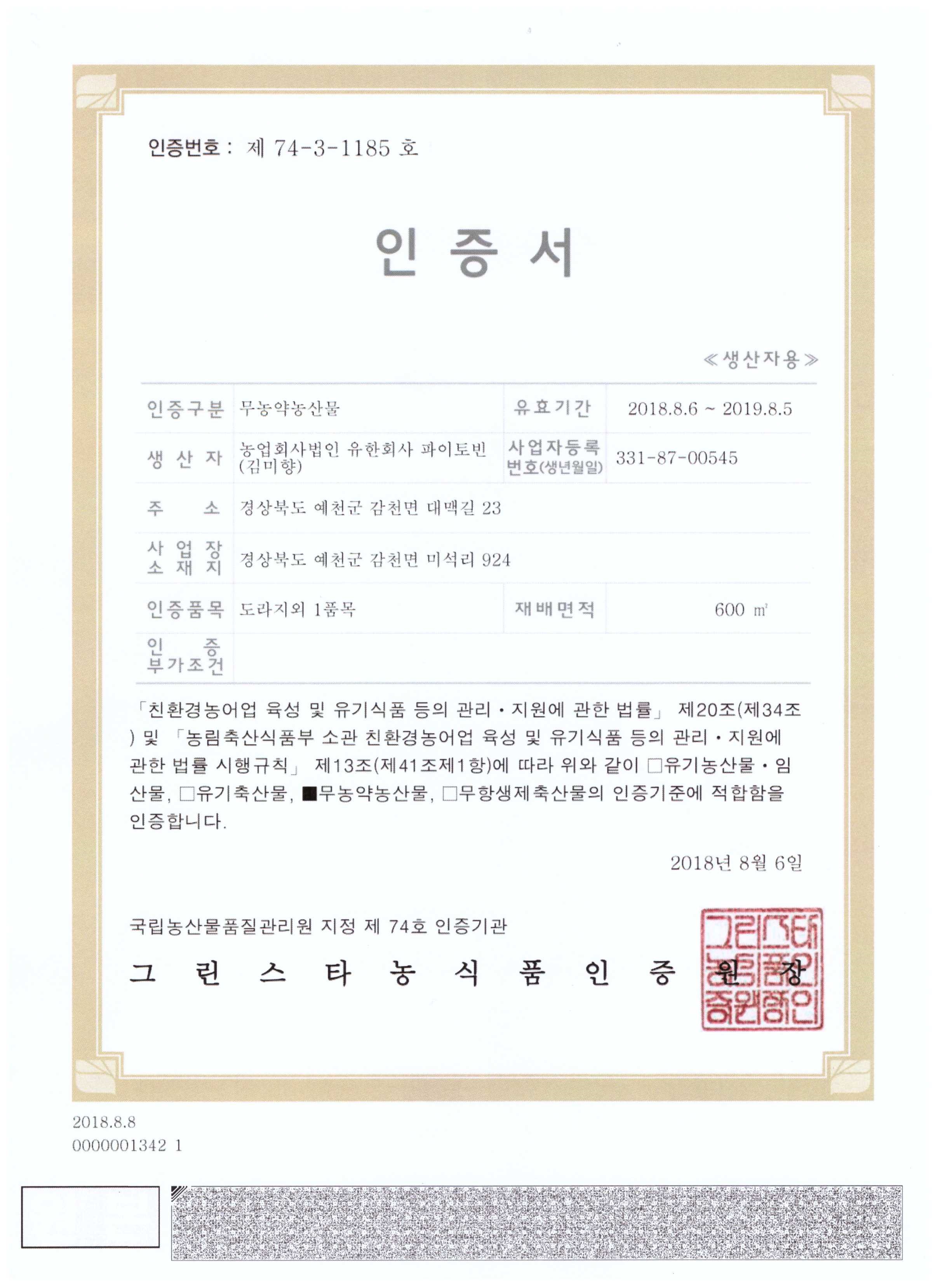 Phytobean research farm was certified as a producer of no-pesticide Agro-products for the balloon flower (Platycodon grandiflorus) and Agelica dahurica. The roots from both plants are used as traditional medicines and a great potential for functional food development.
.
---
농업회사법인 유한회사 파이토빈
우편번호 36810 경상북도 예천군 감천면 포리2길 16-5
사업자 등록번호: 331-87-00545 e-mail: phytobean1@gmail.com
PHYTOBEANAgricultural Corporation Co., Ltd. zip. 36810 Pori 2-gil 16-5,
Gamcheon-myeon, Yecheon-gun, Gyeongsangbuk-do, Republic of Korea
e-mail:phytobean1@gmail.com