Updated on Sep, 2021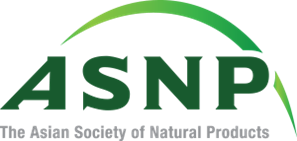 Joint Symposium
ASNP holds causal symposia internationally or locally to promote ASNP activities. The organization of the symposium is based on proposal by members or other organizations.
ASNP-KNUT Joint International Symposium
The ASNP holds ASNP-KNUT Joint International Symposium to extend the collaborative effort in Korea for the researchers and students. The symposium specifically aims to build the network and strengthen the research interactions between KNUT (Jeungpyung campus) and Natural Resources and ASNP membership countries.
Date:October 19 (Tuesday) 2021
Venue: Hybrid format: Zoom and KNUT Jeungpyung Campus
Organized by Hyang-Yeol Lee and ASNP Korean Chapter
Hosted by Biohealth ICC (LINK+), KNUT
Supported by ASNP, Center for 4D Biofusion Materials, and Research Center for Bioindustry
Confirmed Invited Speakers
Registration
Registration Fee: Free
Abstract form
Program
Oct 19, 2021
13:00 Open
18:00 Closing
ASNP membership Application: please fill the form and send to regional secretary of ASNP by email.
Supported by
Office phone: 82-31-670-4830
Office email: asnpmail@gmail.com
Office address:
The Asian Society of Natural Products
Sujeong-gu, Bokjeong-ro 96, 30-0 1st floor
Seongnam-si, Gyeonggi-do, Korea. Zip code 13112